Okyenhene Osagyefo Amoatia Ofori Panin has urged the Ghanaian media to be bold and speaks truth to power.
He
has also urged Ghanaians to come together as one people to support the media in
speaking truth to power in order to check the political elite and facilitate
the change Ghanaians deserve.
Osagyefo noted that citizens would have to challenge politicians to account to compliment the media effort in speaking truth to power.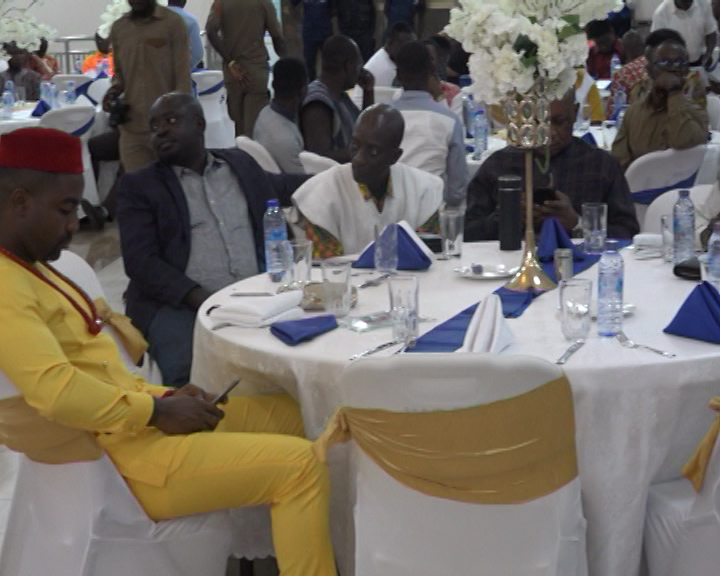 He
urged the media to be courageous and continue to speak truth to power.
"One thing about the media is that you need to have courage. Citizens will have to challenge politicians to account but the media will also have to write and speak truth to power. In places your voice may be lonely, it may not be recognized, it may be misunderstood but speak anyway because speaking and writing will change things," Osagyefo noted.
He explained that the ordinary people do not have the power to formulate laws but we can speak on issues and persuade political leaders on policies that could bring development.
Speaking at the second Eastern Region Ghana Journalists Association Awards held at the Royal Mac Dic Plaza Hotel in Koforidua over the weekend on the theme "Ensuring malaria-free society; the role of the media, Osagyefo Amoatia Ofori Panin called for a collective effort to make Ghana a malaria-free society.
He said if the people of Ghana do not change their attitude towards the environment and develop an environmentally friendly attitude, no medicine or medical gymnastics can make Ghana a malaria-free society.
"When I speak like this, I'm just so worried that even as powerful as my office is, there is nothing we can do. Now, the president has been ill-advised to introduce small-scale mining modules which will be difficult to control and in effect, contribute to the degradation of the environment," Osagyefo expressed his worry.
Osagyefo Amoatia Ofori Panin noted that prosperity of the Eastern Region depended on agriculture and not mining, noting that the region can harness its full potential if the government invested heavily in Agriculture instead of mining.
"Malaria kills; not only do people suffer, but some people in rural Ghana also do not even have doctors to take care of them when they fall sick," he noted.
He said in this age and time of Ghana's history, it is unacceptable to watch young people die from malaria.
Eastern Regional Minister, Honorable Eric Kwakye Daffour commended the Eastern Regional media for the tremendous work they are doing.
He encouraged the media to remain committed, devoted and selfless to be able to excel in the profession they have chosen.
The Eastern Regional GJA chairman, Maxwell Kudekor, expressed worry about the regretful ineffectiveness, inefficiency a nonchalant nature of journalists and broadcasters on malaria reporting in the region.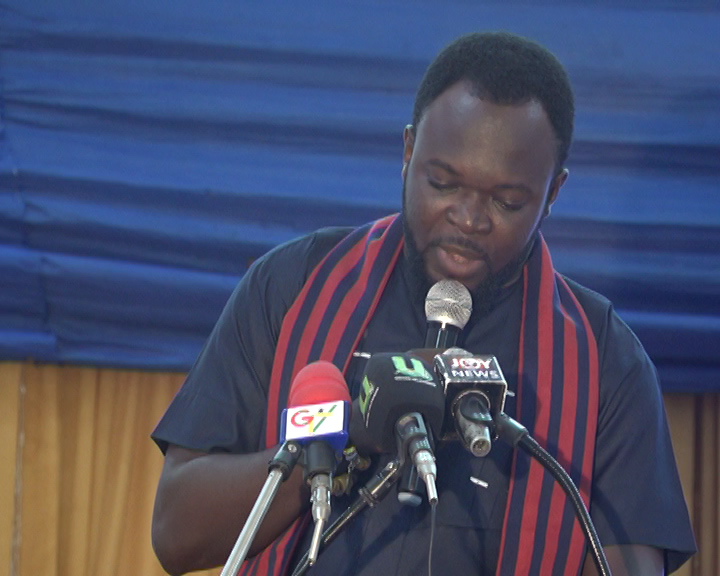 "Is it not shocking and sad that as a year earmarked to ensure a malaria-free society, there was no single entry for malaria reporting," Mr Kudekor asked.
He said of all the health stories filed for this year's awards, no journalist wrote or reported on Malaria in the region.
He urged the Eastern regional media to develop a character to tell the Eastern regional story.
Mr Kudekor encouraged journalists to travail all barriers and work to bring change in the lives of the people.
He
called on journalists to prioritize issues that affect the people and use their
platforms to effect change and facilitate development.
Seven awards were given in the competitive categories at the ceremony while two other media houses Starr TV and My FM in Koforidua were honoured as the most promising media houses in the region.