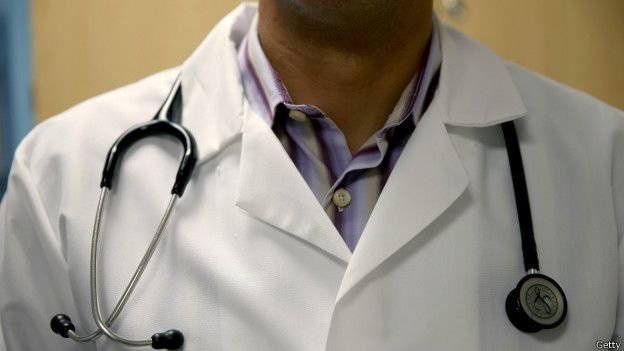 Three surgeons with the Effia-Nkwanta Regional Hospital have been transferred for extorting monies from patients and other clients who deal with the hospital.
Western Regional Director for Ghana Health Service , Naa Dr Jacob Mahama, who disclosed this during commissioning of a dialysis unit at the facility also warned that any person caught in any form of misconduct will not be spared.
"Our main challenge at Effia-Nkwanta is illegal collection of monies which our Director-General is always fighting; we all know here what illegal collection of monies has done to some of our high level officers, the surgeons who were sent out from this facility, the main problem was illegal collection of monies," he told the audience.
Even though Naa Dr Jacob Mahama failed to mention the names of the said surgeons during his address, it could be recalled that some months ago Dr Azantilow, Dr Teye and Dr Danquah all surgeons were transferred after a committee was set up by the regional health directorate to investigate petitions and complaints against the three.
When Emmanuel Ohene-Gyan asked Dr Mahama why they have to transfer somebody found culpable for illegally taking monies from patients instead dismissing he said the surgeons have signed a bond to be of good behaviour.
"We have said that now we don't need evidence that you have collected monies from somebody, if there is an allegation against you, we know what we will do to you because we cannot punish three high level specialists and now we have only one surgeon so we won't spare you when you are caught," he warned.
Recently the hospital has made it mandatory for all workers of Effia- Nkwanta to wear their name tags for easy identification and have also advised patients not to allow doctors and nurses to attend to them if they are without their ID cards on.
Naa Dr Jacob Mahama, also commended the new Medical Director, Dr Joseph Kojo Tambil for doing a lot to rebrand the facility and urged him to sustain the action.
Source: Ghana/Starrfm.com.gh/Emmanuel Ohene-Gyan